View Poll Results

: So, for the money was it a good choice?

Definetely!
2
100.00%
Horrible. Sell it and get your money back
0
0%
I coulda done better
0
0%
All depends on the future plans
0
0%
Voters: 2. You may not vote on this poll
Junior Member
Join Date: Feb 2012
Posts: 1
Mentioned: 0 Post(s)
Tagged: 0 Thread(s)
Quoted: 0 Post(s)
2JZ swap along
---
Hi everyone,
Just got my first Supra! First Toyota for that matter. Always had Chevy (corvette camaro monte carlo etc), but I discovered this car East of Phoenix in an classic car graveyard
This is my first time on a forum and since I have been interested in this car I've done a lot of research and found the forums to very helpful. Plus I am planning a 2jzgte swap/r-154 in the 89 supra. After checking the history and everything on the toyota supra I decided to purchase the car about two weeks ago ($1950) and have already dug in! First wash same day of purchase:
Got some guys the next day to help push it in the garage after re-organizing (no motor no trans)
Took the wheels off and started to blast the crud off nuts and bolts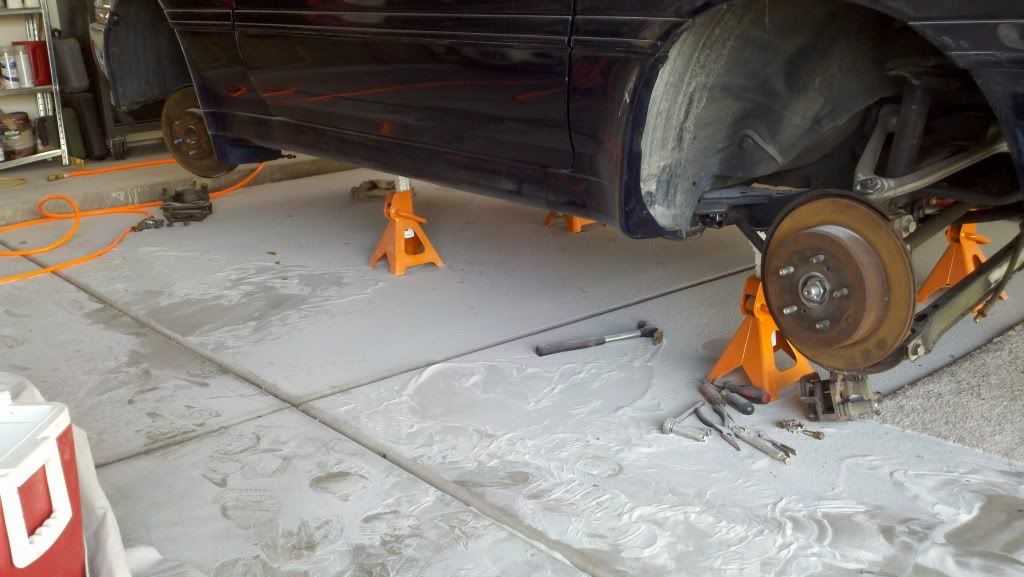 Much better
As of this week I've been taking the suspension off and yesterday just dropped out rear differential and taking lines and what not off underbody so i clean and rhino line it
Needs a good blasting!
Junior Member
Join Date: May 2012
Location: Phoenix
Posts: 3
Mentioned: 0 Post(s)
Tagged: 0 Thread(s)
Quoted: 0 Post(s)
You doing a twin or single turbo set up? I wanna put a twin 2jz in my 91
Posting Rules

You may not post new threads

You may not post replies

You may not post attachments

You may not edit your posts

---

HTML code is Off

---